Experience our playful, dynamic workshops sessions, and explore a variety of craft techniques, inspired by art from around the world. Amazing art can be made in an Art Start workshop, puppets, totems, fabric fruits, clay tiles, sculpture, and much more!
Upside Arts 'short burst' workshops are designed to access a range of learning possibilities, and encourage self-expression via fun 'hands on' making. Our workshops are cross curricular, and suitable for all ages.
Upcoming Events
Herne Hill Station Square
Sunday 19th May
11am to 2pm
Join us to share your ideas as to how we can design and build some stunning combined planters/seats for Herne Hill station square.
Paint it, draw it, picture it, build it!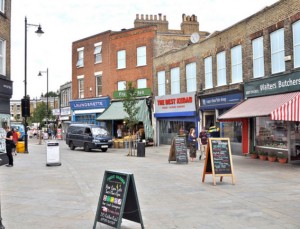 Happening Now
Herne Hill Tunnel Project
Local school children are creating wonderful artwork, based on international spring festivals, for the exhibition that will soon be going up in Herne Hill station underpass.
Watch that space!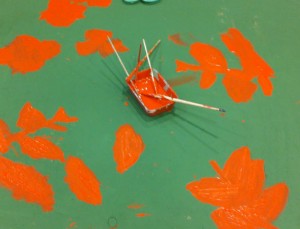 Alexandra Infants School
'Our World Celebration' art work with 180 individual amazing clay tiles, made by all the children in the school, being assembled ready to install.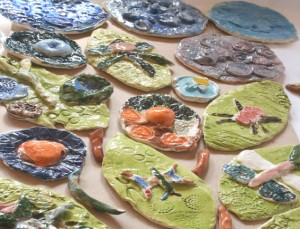 Holiday Workshops
The ceramic bowls and name tiles made during our holiday workshops, have been glazed and fired, and look great.
Well done everybody who took part!